personal info
m.sc. of applied mathematics, currently working as data analyst at chs. in the past earned my living as freelance web designer and translator of technical books and documents (german, english). born (1978) and raised in beautiful poland, moved to netherlands in 2007 and will likely stay here up to the 65th. married since 2002 to you, my dear wife, father of a cunning girl of 10 whose energy is by far exceeding mom's and dad's.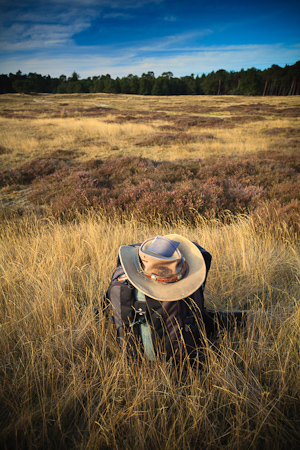 photography is without a doubt the most important hobby but i still manage to squeeze some sports in daily routines - i'm a member of hsk floorball team participating in regular dutch competition. some of my free time is also dedicated to moderation of canon-board which is poland's bigges forum of canon camera users.
other than photography i can also be very nerdy and picky when it comes to music - i spend hours digging through spotify in search of new sounds, with the range of interest spanning folk, jazz, indie, blues, ethnical music, electronic sounds and lots of really weird stuff you seldom hear in mainstream radio.
technical nuts and bolts
for my regular outdoor work i lug a large backpack filled with a big black camera and three professional grade zoom lens, every now and then a fish-eye or macro lens. vast majority of my photos is shot from a tripod and as an old-school "get things right in the camera" guy i also have a large collection of filters, some of which have been passé for quite a few years already.
my personal philosophy of nature photography is to pursue unusual lighting condition and pick appropriate subject and place to match these conditions. most landscape photographers, especially the beginners, work the other way around but this unusual approach became natural to me in netherlands where the proximity of north sea results in huge variability and limited predictability of weather conditions. for a photographer this means very dynamic conditions, thus necessity to act quickly but also to remain patient and humble in front of the powers of nature. nowhere in the world can the wind make so much difference in such a short time. but high risk is also high reward!
contact with me: akustyk (at) magma-net.pl. polish, english, dutch, german or spanish if you wish.